YOKNAPATAWPHA, TERRA DIVISA (divided land)
When:
29 July 2016 @ 18:00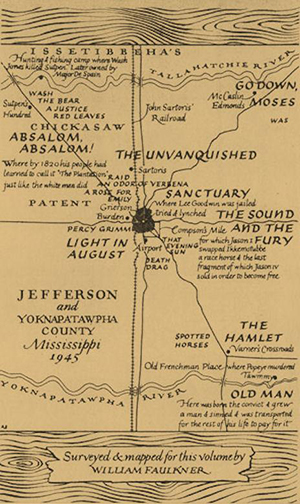 Dyphtic of collective creations that are the result ow the twins workshop attended by Volterra's and Bologna's citizens
ARCHIVIO ZETA
YOKNAPATAWPHA, TERRA DIVISA  (divided land)
dyptich Shakespeare/Faulkner
direction and drama Gianluca Guidotti and Enrica Sangiovanni
with Gianluca Guidotti and Enrica Sangiovanni
and the actors-citizens of Logos Group – Volterra – and  from the workshop of Bologna
music score Patrizio Barontini
objects and lights Antonio Rinaldi
assistant Beatrice Vollaro
technical assistant Andrea Sangiovanni
music assistants Paolo Samonà e Fabio Vassallo
curator Rossella Menna
organization Luisa Costa
headphones Silent System
production Archivio Zeta
with the support of  Bé bolognaestate and Carte Blanche/VolterraTeatro
We need to talk, to tell, since oratory is our heritage. We seem to try in the simple furious breathing (or writing) span of the individual to draw a savage indictment of the contemporary scene or to escape from it into a makebelieve region of swords and magnolias and mockingbirds which perhaps never existed anywhere
Introduction to The Sound and Fury, William Faulkner, 1933
SOUND AND FURY Yoknapatawpha#1
with Marina Artese, Antonella Bertini, Alessandra Bianchi, Francesca Biondi, Elisabetta Calari, Piero Giovannini, Sara Gugliotta, Antonia Guidotti, Elio Guidotti, Gianluca Guidotti, Vittorio Lega, Enzo Madonna, Daniela Masini, Francesca Mengozzi, Andrea Papa, Enrica Sangiovanni, Claudia Soffritti, Lucia Spada, Roberto Suprani, Elisa Tinti, Claudia Torresani, Nadia Trebbi, Maria Cristina Zamboni
Life's but a walking shadow, a poor player
That struts and frets his hour upon the stage
And then is heard no more. It is a tale
Told by an idiot, full of sound and fury,
Signifying nothing.
Macbeth, William Shakespeare
BIG WOODS Yoknapatawpha#2 | national première | original creation for VT
with Simona Alderighi, Vania Baroncini, Annagrazia Benassai, Rocco Bertini, Valeria Bertini, Greta Burchianti, Giuseppangela Campus, Enzo Celotto, Valentina Cioni, Manola Del Testa, Ginetta Maria Fino, Yana Zoe Gioffreda, Antonia Guidotti, Gianluca Guidotti, Elio Guidotti, Patrizia Labò, Giuseppe Mainieri, Mara Pacini, Patrizio Pampaloni, Silvia Pasquinucci, Maria Grazia Pozzi, Andrea Taddeus Punzo de Felice, Enrica Sangiovanni, Giacomo Santi, Paola Stellato, Alessandro Togoli
I should report that which I say I saw,
But know not how to do 't.
As I did stand my watch upon the hill,
I looked toward Birnam, and anon methought
The wood began to move.
Let me endure your wrath, if 't be not so.
Within this three mile may you see it coming;
I say, a moving grove.
Macbeth, William Shakespeare
RAMP OF VOLTERRA'S PRISON / CITY CENTER / TEATRO PERSIO FLACCO, VOLTERRA
July 29 2016 from 6 p.m.

walking show
meeting outside the prison at 5 p.m.