Admission to prison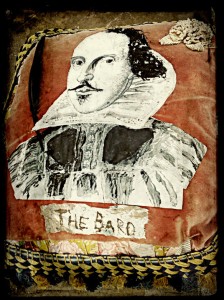 How to take part as audience at the plays in prison at VolterraTeatro 2016
DOPO LA TEMPESTA. L'OPERA SEGRETA DI SHAKESPEARE
(After The tempest, The secret opera of Shakespeare)

national première
direction and drama Armando Punzo
with the prisoners-actors of Compagnia della Fortezza
Volterra Prison – via Rampa di Castello, 4
from July 25th to 29th 2016
3 p.m. (check in 2 p.m.)
————-
You can already request to participate at the national première of "Dopo la Tempesta. L'opera segreta di Shakespeare ispirato alle opere di William Shakespeare."
READ THE PROGRAM PREVIEW OF THE FESTIVAL
If you would like to attend the plays performed inside the prison, you must first fill in and sign the ADMISSION FORM and then send it up to 15th July to our e-mail address info@compagniadellafortezza.org or to our fax number +39 0588 90 528 with the following data:
NAME and SURNAME
PLACE of BIRTH
DATE of BIRTH
PERMANENT ADDRESS
MOBILE and PHONE NUMBER
E-MAIL ADDRESS
IF YOUR PERMANENT ADDRESS IS NOT IN ITALY, YOU MUST SEND US ALSO A COPY OF YOUR CRIMINAL RECORD CERTIFICATE, TRANSLATED IN ITALIAN BY AN EMBASSY OR A CONSULATE
IT IS COMPULSORY TO STATE ONE DAY OF PREFERENCE AND AN ALTERNATIVE DAY.
We would like to remind you that sending your request of participation does not automatically allows you to enter the prison, therefore we advise you to make sure that you have been confirmed by phoning the office at Carte Blanche (number +39 0588 80 392).
The authorized persons must collect a pass which attests to the day to which they are assigned and which is exposed when you are inside the prison. The pass can be collected on the day of the shows at the central box office in Teatro Persio Flacco (via dei Sarti, 37) from 11am to 12.30pm and at te infopoint and reception Fortezza Medicea in via Don Minzoni , 49 at the entrance of the San Pietro theatre from 1pm to 2.30pm.
It pleases an optional participation fee from 10 € to support the activities of the Compagnia della Fortezza.