ANTOLOGIA DEL NULLA – dramma inconsistente (Anthology of nothing – a weak drama)
When:
25 July 2016 @ 17:30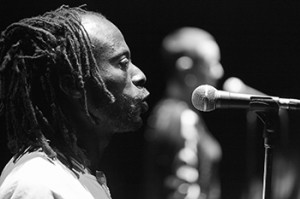 TEATRO COME DIFFERENZA (Theatre as difference)
ANTOLOGIA DEL NULLA (Anthology of nothing)
dramma inconsistente ( – a weak drama)
project Alessandro Fantechi and Elena Turchi
Pare un assurdo, eppure è esattamente vero, che, tutto il reale essendo un nulla,
non v'è altro di reale né altro di sostanza al mondo che le illusioni.
from Zibaldone by Giacomo Leopardi
A secret poetry workshop . Fifteen actors and writers, who are patients of the Memtal Healt dep. of Florence, and young actor's students, carry together out a research on the nothing of our fears.
TEATRO PERSIO FLACCO, VOLTERRA
July 25th 2016 – 5.30 p.m.